How To Get Special Gifts For Your Family For Christmas
It's never too early to start thinking about Christmas gifts for your family as some of them can be quite expensive and require some preparation. After all, you don't want to come across the perfect gift for mom in a shop and realize that it's out of your price range. It's also not a good idea to wait until the last minute and get them something boring that you buy every year – those socks are looking very last year. Instead, think about how you can make each gift special: customize it. Read on to find out which customized gifts work best for whom: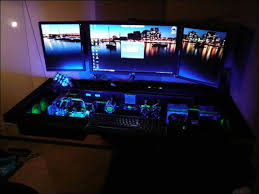 Customized Mom Gift
A typical mother is the easiest person to shop for. The only difference is that whatever you buy for her, you need to customize it. Mugs are always appreciated, especially if it's got a message from you, or a picture of the two of you together having fun. Most gift shops and print shops offer customized mugs that you can sometimes decorate yourself. Or, you can go for the Magic Mug that looks plain black until something hot is poured in: the hidden picture will appear thanks to the heat.
Customized Dad Gift
The good thing about most dads is that they do not expect fancy, expensive gifts that are necessarily personalized – so when they do get something, it's double the pleasure. Pay attention to stuff he says and give him something he will treasure. Parker Pens or Rolexes are great for dads who appreciate brands; both companies will inscribe your father's name on the pen/ watch upon request. A more sports oriented dad will probably appreciate a game ball or autographed bat. If he's one of those quiet dads who prefer lounging in the library to going out and having a beer, buy him a first edition of his favourite book and write his name on the front page.
Customized Bro Gift
Thanks to technology, a gift for a brother may be the most expensive. If he's into computer games like most young men, then you know that a custom gaming desktop is the only thing for him.
If you can find out or guess the specs he wants, then all it takes is a few clicks online to design your very own (his own) custom gaming desktop: memory, hard drive, casing, microprocessor, motherboard, sound drives and everything else. If not, then let his know that you will pay for a desktop and give him a price point so he will know when to stop shopping.
Customized Sis Gift
This one is easy; what do most young women want? Good clothes of course. Unless you have one of those rare sisters who would rather get a bike or books. Take her on a shopping spree and make her feel like a princess; failing that, give her some gold gift certificates for some seriously good stores and let her loose on the store assistants. Most girls also like shoes, or need them, so buy her a pair. It will also give her something to open under the tree on Christmas morning.